Aug 2, 2021 | Helpful Tips
Can you get rid of cable or satellite without sacrificing your favorite channels and limiting your sports and entertainment options? Absolutely. And it's easier than you may think with so many streaming services and smart devices for your existing television.

Back in the pre-internet and pre-streaming days (remember those?), the only ways to get TV were either over-the-air broadcast with its limited selection of 7 channels or a cable or satellite subscription with so many channels you couldn't possibly watch them all in one lifetime. So, we latched onto a few here and there, our favorites, but nobody watched all 250 of them. How could we? And nobody liked paying a ton of money for channels they never watched.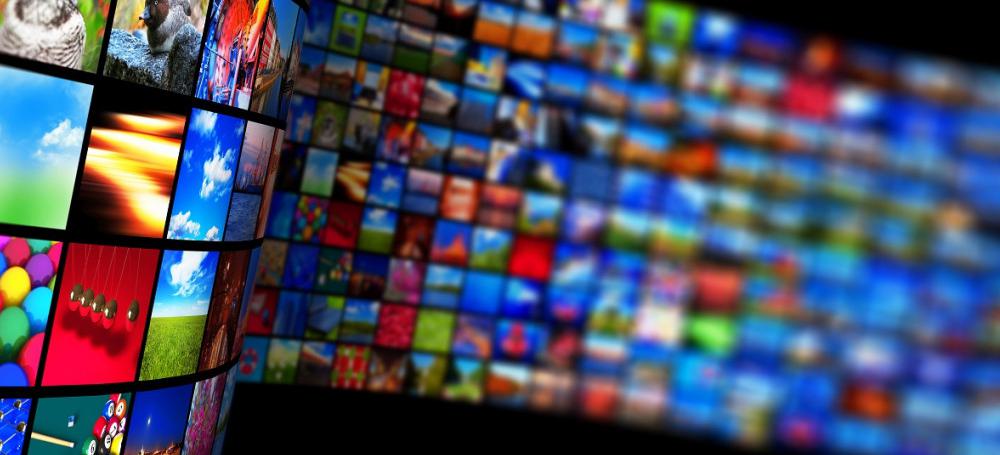 We all started to dream, what if I could subscribe to just the channels I wanted and leave the rest behind, never to pay for them again? While that utopia has not entirely come to fruition, the advent of streaming services brought us one step closer. Here are a few ways you can watch pretty much everything you want with no contracts and a much lower monthly cost.
Local Stations
Want to follow your local news or see your local channels? One option is to grab a digital antenna that receives HD signals from local broadcasts. Depending on your location, you can get a small antenna for each TV or a roof-mounted rig that works for all with the proper connections. If you have a smart TV, Chromecast, AppleTV, etc., you can even get a Hulu LIVE package that allows you to stream all of your local channels and prime-time television in real-time, just like your cable provider. Prices range from as low as $16 to over $100 from Amazon and other online retailers.
Streaming Services
If you have a smart TV or any of the devices listed below, you can stream all your favorites on your TV or smart device. Of course, not all services are alike, so here is a synopsis of the most popular ones.
Netflix
The original streaming service, Netflix, started as a DVD delivery service where customers picked a small selection of titles that shipped to their door, they watched the movies, and then mailed them back. As internet speeds increased, Netflix switched to a streaming service (but you can still get DVDs if you prefer), offering its entire selection for a modest monthly fee. Today, new subscribers can start binge-watching with plans from $8.99 to $17.99 per month, depending on how many devices they want to use.
Hulu
How about movies and live TV together? For $64.99, you can get not only Hulu's full selection of movies but also many traditional cable or satellite channels and many local stations. Just want movies without live TV? Downgrade to their $11.99 monthly subscription with no advertising or $5.99 if you don't mind sitting through ads.
Amazon Prime
Not to be left out of the streaming biz, Amazon created its own video service in 2011 as part of its existing Prime subscription that already offered members free shipping on many products. Originally priced at $79 per year, the rate jumped to $99 annually in 2014 and today sits at $119 for the yearly service. Unlike other streaming services where all the entertainment is included in the subscription, Amazon has a selection of free movies and TV shows, including several original series and movies, and rents and sells many titles for a small additional fee.
Disney+
Whether you love old-school Disney classic cartoons and movies or keep up with the latest Marvel Comics and Star Wars adventures, Disney+ has them all for $29.99 per month. Previously scattered across several streaming services, Disney brought everything under one roof when it started Disney+. Because Disney media now owns Marvel, Pixar, Star Wars, and National Geographic, you can enjoy the entire lineup without switching services.
MyBundleTV
What if you want more than one service? Wouldn't it be great to get multiple streaming services but only pay one bill? You're in luck, thanks to our partnership with MyBundleTV, where you can choose a streaming package based on what you like to watch.
Devices
While many streaming services work directly through a smart TV without the need for additional hardware, if you don't have a smart TV, picking up one of these handy and inexpensive devices can make your TV smarter and let you stream without spending a lot of money.
Roku
One of the first streaming devices to market, the Roku now comes in a smorgasbord of options from the least expensive and simplest $29.99 box that streams in basic HD to the whizbang Ultra version that plays in 4K and includes a voice control remove and programmable shortcuts for $99.99. Roku even offers two premium soundbars that double as streaming devices.
Amazon Fire Stick
Want to watch Amazon Prime or practically any other streaming service? The Amazon Fire Stick plugs directly into an HDMI port in the back of your TV and picks up pretty much any service you want, including Netflix, Hulu, and others. A voice-activated remote even lets you skip pushing some buttons, but not all. You will have to sign in and enter your PIN occasionally, but that's about it for button-pushing unless you want to scroll through selections manually.
Google Chromecast
A legacy streaming stick, Google has updated Chromecast a couple of times since its introduction almost ten years ago. Today, the third-generation model looks very different from the original key-shaped device. The new flying saucer design still plugs into an HDMI port like before but features a greater range and better streaming quality. In addition, Chromecast lets you control your TV from the remote, your smart device, or your laptop.
Wireless Resources
Of course, no streaming service will work well if it's not supported by a reliable wireless network. We recommend a mesh network such as Plume instead of a Wi-Fi extender with less range, especially if more than one device is streaming at a time and the streaming device moves around the house. And the wireless network needs to feed off an excellent internet service entering your home. Fortunately, have a suggestion on that, too.
---