Fiber Internet Installation Process
Jun 13, 2023 | Helpful Tips
Get Ready for Super-Fast Fiber Optic Internet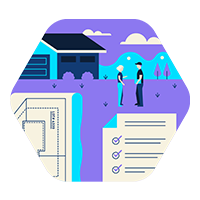 Step 1: The Installation – Bringing the fiber from the curb to your home.
Before we lay any cable or connect any fiber, we meet with you at your home to work out all the details of installing your service and get you online.
We'll note anything we need to work around such as a dog fence or sprinkler system and talk with you about where to put the outside and inside connection points to get the best service for your home.

Once you're happy with the plan, you sign off on it, and we can begin the installation.

A protected fiber line will be connected from the pedestal at the curb to the point of entry on your home. This line is temporarily laid across your yard until utilities are located by MO One Call and we can come back to bury the line, typically within 10 days following your installation. Learn more in Step 2 below.

Then, we connect the fiber cable outside your home to the modem inside and set up your Wi-Fi network through our included router from Plume, specifically designed to handle the lightning-quick bandwidth of your new fiber internet. You have the option to use your own router, but we don't recommend that because we cannot offer the level of support available with Plume.
At this point, you'll be ready to surf, stream, and game through an ultra-fast, 100% fiber optic network.
Total time for installation: 2 hours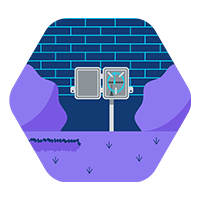 Step 2: The Drop – Burying the fiber optic cable.
This all takes place outside, so you won't need to be home. We will leave a note on your front door telling you we were there.
We call MO One Call to help us avoid other buried utilities and not disrupt existing utility services. Good call, right?

After we call, the utility companies will stop by your home within 2 days to plant tiny flags in your yard that mark areas for us to avoid. While those little flags aren't the most attractive yard decorations, be sure to leave them in the ground so our techs know where and where NOT to dig.

Once the utilities are located, we'll return to dig a narrow trench through the yard, bury the fiber line, and fill it back in behind us.

A crew member will knock on the door to let you know they are there to bury the line, but you do not need to be present.

If you are home during this point in the process, you may experience 10-15 mins of downtime while the line is being buried.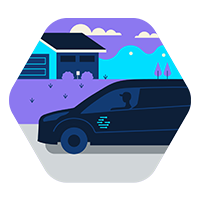 Optimize your Gateway experience: Simple, connected, ridiculously fast.
Welcome to your new Gateway internet service! Now that you're up and running, here are some handy resources to make your experience the best it can be.
---