5 Great Smart Home Holiday Gift Ideas
Dec 13, 2022 | Home Technology
Electronic gadgets have been a popular holiday gift for a long time, but now that more homes are connected to smart devices, picking out the best ones for your needs is even more important than ever. If you have a smart home or want to make your home a smart home, here are some high-priced and low-priced suggestions for devices that work well independently and together and can all be managed by your smartphone.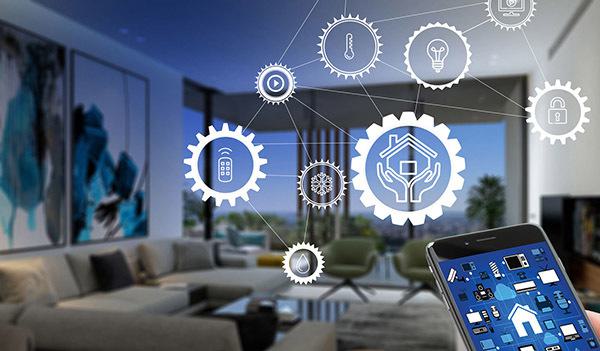 Smart Speaker
If you're a science fiction fan, you likely remember how Captain Kirk would address the Starship Enterprise computer through voice commands and how we all wished we could one day do that. Back then, it was science fiction. Today, the technology has been around for several years.
One of our first suggestions, the voice-activated Amazon Echo, is already in its fourth generation. The latest Echo sits quietly on a table, waiting for you to ask anything you want, from today's weather to how to bake a cake or change the oil in your car. At $99 MSRP, the Echo is a reasonably priced assistant.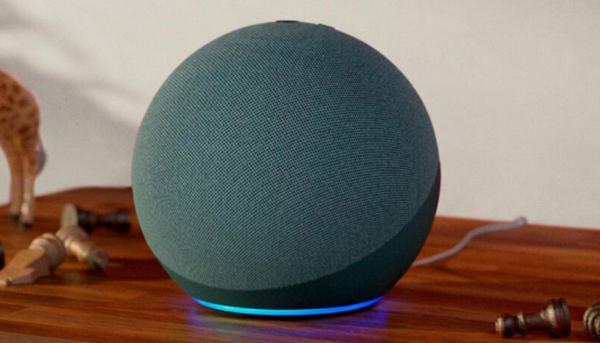 Are you looking to save a few bucks on something similar? How about the Google Nest Mini 2nd Gen? Google's last virtual assistant uses voice commands just like the Echo, integrates with Google's robust search engine, and takes up slightly less room. All that for only $49 MSRP.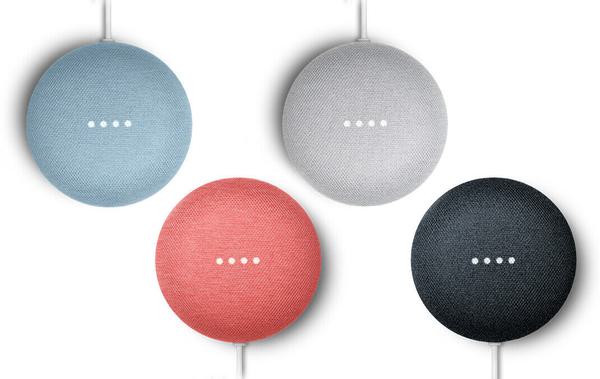 Doorbell
The days of playing ring and run are gone. Thanks to tiny cameras and smartphones, you can keep an eye on who is at the door and what they are doing. You can even talk with them from wherever you are while they are standing on your front porch.
The most popular brand of smart doorbells is Ring, with a full lineup of feature-rich doorbells. For example, Ring's Video Doorbell Elite includes the doorbell, Power over Ethernet backup power, a tie-in to your phone with instant notification, and seamless integration with other Ring devices, such as spotlights or other doorbells around the house. $349.99 MSRP.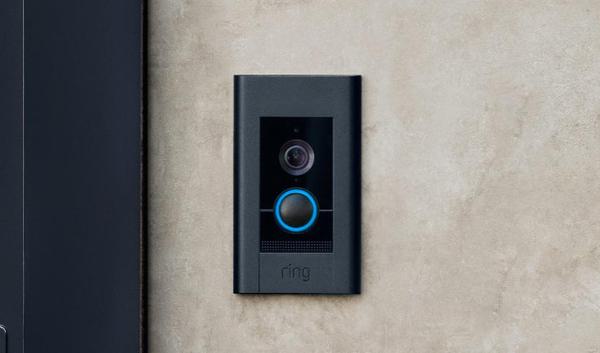 For a more basic smart doorbell setup, consider the Blink Sync Module 2 Smart Wi-Fi Video Doorbell. The Blink system is easy to install because it doesn't require wiring yet includes many of the same features as more expensive models, such as night vision recording and smartphone alerts. $84.98 MSRP.
Lightbulb
While it may sound extravagant to use smart light bulbs, they do have their purposes. For example, if you're traveling, you can turn lights off and on remotely, so burglars think you're at home. With some models, you can control their brightness for energy savings. Some are so smart they will adjust based on ambient light.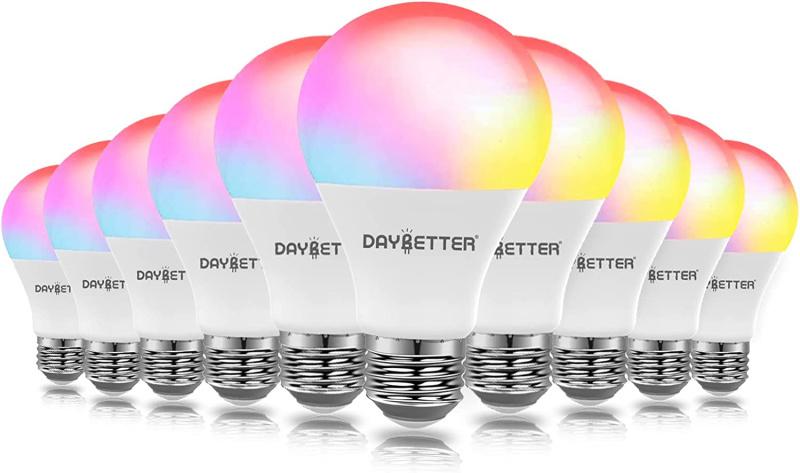 The DAYBETTER Smart Light Bulbs integrate seamlessly with Alexa, Google Home, or other controller hub and are fully programmable from the app. Or you can adjust them on the fly. $39.99 MSRP for a 10-pack.
Whether needing one bulb or a multi-pack, the Wyze Bulb White is the second generation of smart bulbs from Wyze. Program the bulbs to come on at certain times, change colors, and network with other smart bulbs in the home to operate together. Life expectancy is 25,000 hours. $16.99 MSRP each or 6 for $49.99.
Thermostat
Energy costs may be soaring, but you can save money by installing a smart thermostat that regulates your home's temperature through your programming and the device learning your habits. These devices have gotten smarter since their introduction over 10 years ago.
The Ecobee3 Light Smart Thermostat claims to save you up to 23% annually on heating and cooling costs, so it might be worth the added investment for this high-end temp controller. Not only does the thermostat take your input and learn habits on its own, but you can also add sensors in various rooms for precision programming. $147.99 MSRP.
The Amazon Smart Thermostat is a no-nonsense temperature controller designed for DIY installation to your existing wiring and can be programmed on the device face or via smartphone. It even integrates with Alexa for voice programming. $59.99 MSRP.
Mesh Router
Wi-Fi has come a long way since the days of the extender when the signal was boosted via a separate network within the home. Now, all your devices can be on the same network, reducing the chances of signal drop as you move from room to room. Likewise, the days of inputting separate passwords for different parts of your home are gone.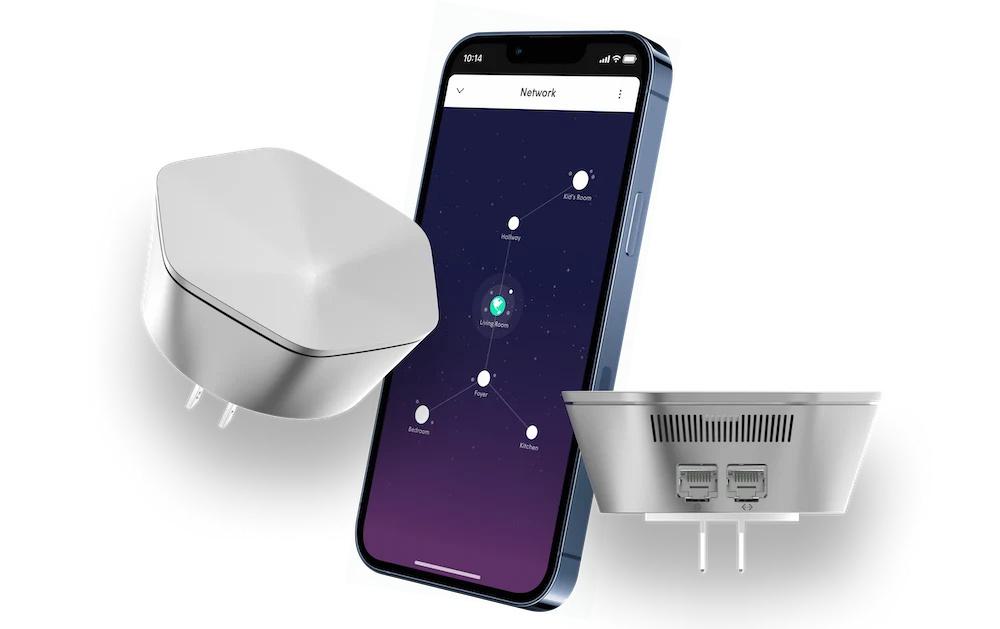 Not one to be left out of tech innovation, Google's Nest Wi-Fi mesh router earns high marks with its integration of a home-wide mesh network tied together by connection points that double as speakers for Google Assistant. A single router covers up to 2,200 sq ft, depending on the home's design. $169 MSRP for one router and $349 for a router and two points.
Our recommendation for the best Wi-Fi is the Plume mesh network included with our service. Plume is a smart network that adjusts its signal based on demand within the home, increasing and decreasing each Super Pod's strength based on usage. The system is controllable from the Home Pass app. $0 with Gateway Fiber service, including one router, and $5 per month for each additional Super Pod.
smart home
holiday gift guide
amazon echo
ring doorbell
google nest
plume mesh network
---