Union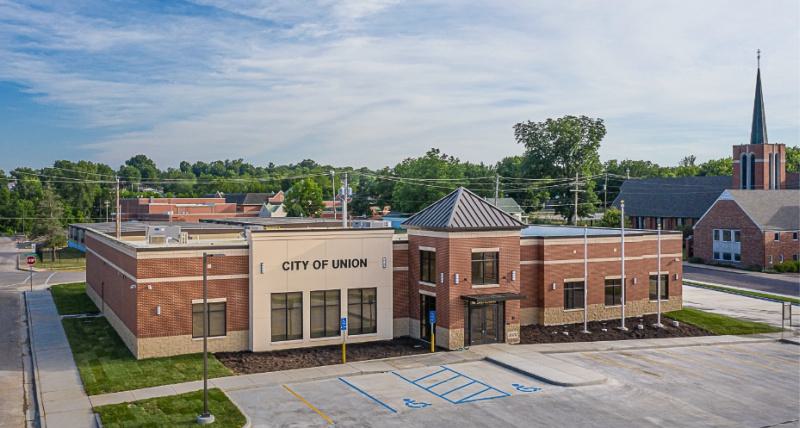 Union now has high-speed internet
No more settling for slow and unreliable DSL, cable, 5G, or satellite.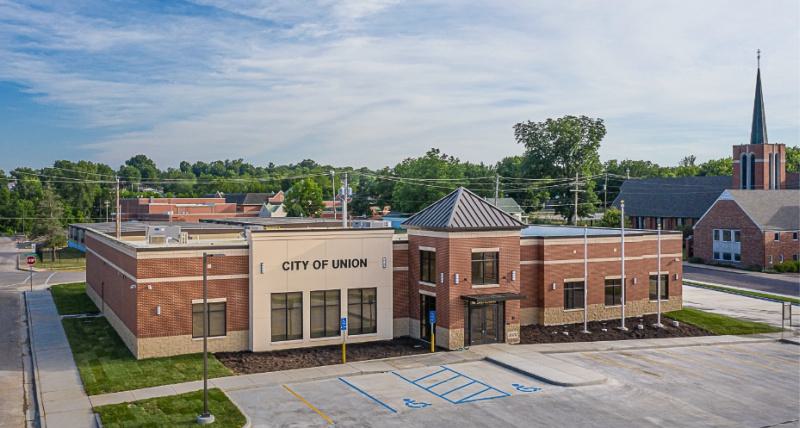 Cable internet, dish-based satellite internet, and DSL are sooo 20th century. It's time to launch your online connection into the 21st century with our fiber optic network. We guarantee it's the fastest and most reliable internet in the Union, Missouri area.
Union, MO Deserves Better Internet
Conveniently located in the heart of Franklin County — just 45 minutes from the hustle and bustle of St. Louis — Union offers a distinct identity that combines both a family-friendly atmosphere with an economically strong hub of businesses.
It's a diverse landscape that includes everything from commercial developments and growing subdivisions to rolling hills, farm fields, and forest groves.
It's home to over 10,000 residents and more than 300 businesses, all of whom depend on the reliability of their internet connection.
That is where our fiber internet and Wi-Fi mesh network can help: by giving residents and business owners in Union the fast, reliable internet options they need to stay competitive with and connected to the world at large.
Business and Home Internet Plans for the Union Area
Maybe you're thinking that your current service is good. And, hey, maybe it is! But what if it were even better?
Hey, homeowners! You can make use of our Wi-Fi mesh network from Plume for all of the essentials: working from home, online schooling, buffer-free streaming, online gaming, and more. Even better, our installation services are quick, easy, and painless, so you don't have to worry about missing a Zoom meeting ever again.
Want to know the coolest thing about Plume? It's adaptive, meaning it adjusts signal strength according to where your devices are. Headed to the other room? Plume knows and will redirect the Wi-Fi your way. How awesome is that?
Hey, businesses! Our fiber broadband network allows you and your customers to connect, download, and upload files quickly. Our wired connection enhances stability, so you and your customer have connections that are even better than what 5G can offer! Never miss an important email or Slack call due to poor internet ever again.
Here is what we offer to our Union neighbors:
The fastest internet speeds: 250 megabytes per second (Mbps) to 1 gigabyte per second (Gbps)

No data caps/unlimited data

Free modem and router

Wired and wireless internet services available

Maximized download speeds and upload speeds

Ever-expanding internet availability

Competitive pricing

No contracts, hidden fees, or installation fees

Customer satisfaction guaranteed

Plenty of bandwidth to support your smart home, no matter how many gadgets you connect

Home phone services at $15/mo. per line
We also offer home phone services at just $15/month for a single line.
Cut the cable TV cord and contact us to learn more about what we can do for your family and business.
Simple and Reliable Internet for All of Missouri
Gateway Fiber is redefining what people expect from top internet service providers (ISPs). We like to keep things simple for internet customers (a novel idea, we know).
Headquartered in Wright City, we're on a mission to be the best internet provider to our community by offering the best internet service as well as the best customer service.
We want to provide fast, reliable high-speed internet access to not just Union but other areas in eastern Missouri, including Wentzville, Lake Saint Louis, Troy, Moscow Mills, Winfield, Old Monroe, Hawk Point, Warrenton, Washington, O'Fallon, and Wright City.
Check availability on the coverage map and view plan details now. Contact us!
Check a different serving area: