December 6, 2022
Gateway Fiber Breaks Ground in Lincoln County NTIA Grant Areas
More areas to follow throughout 2023
Wright City, MO — Gateway Fiber announced today it began building its 100% fiber-optic broadband internet network in northwest Lincoln County, one of the first Missouri areas benefitting from a $42 million National Telecommunications Information Administration (NTIA) grant designed to expand broadband internet coverage in underserved communities. Gateway was awarded $10 million of the grant funding, the largest share among Missouri recipients.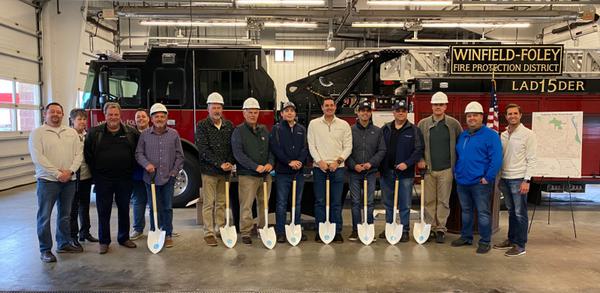 "The NTIA grant funds allow us to offer dramatic broadband upgrades to underserved communities in Lincoln and St. Charles Counties," Heath Sellenriek, CEO of Gateway Fiber, said. "The interest in the area has been remarkable, and this is just the beginning."
Gateway began accepting orders in the area for its future-proof fiber optic network in May, and demand has exceeded expectations. The company's network allows residents to access the internet with reliable and hyper-fast symmetrical speeds up to 1 Gigabit per second (Gbps), the same speeds available in major metropolitan areas and only possible with fiber internet.
"Currently, the grant area communities do not have a reliable broadband internet option," Julie Rodgers, executive director of Lincoln County Economic Development, said. "This is a major upgrade to our utility infrastructure and one that is much needed. In today's world, economic competitiveness, telemedicine, education, and many other aspects of everyday life require fast and reliable internet connections. The beginning of Gateway Fiber's network in the area is a milestone in closing the digital divide for our communities."
Gateway plans to install service to its first customers in the area by early 2023 and complete the NTIA grant network by year's end, including areas surrounding Argentville, Josephville, Moscow Mills, Old Monroe, St. Paul, and Winfield, serving nearly 5,000 homes and businesses.
"This is truly a demonstration of Gateway's commitment as a local company to the areas we serve right in our own backyard," Sellenriek added.
Area residents interested in learning more about Gateway Fiber and the benefits of fiber internet can visit GatewayFiber.com.