June 8, 2023
Gateway Fiber Adds Union to its Franklin County Service Area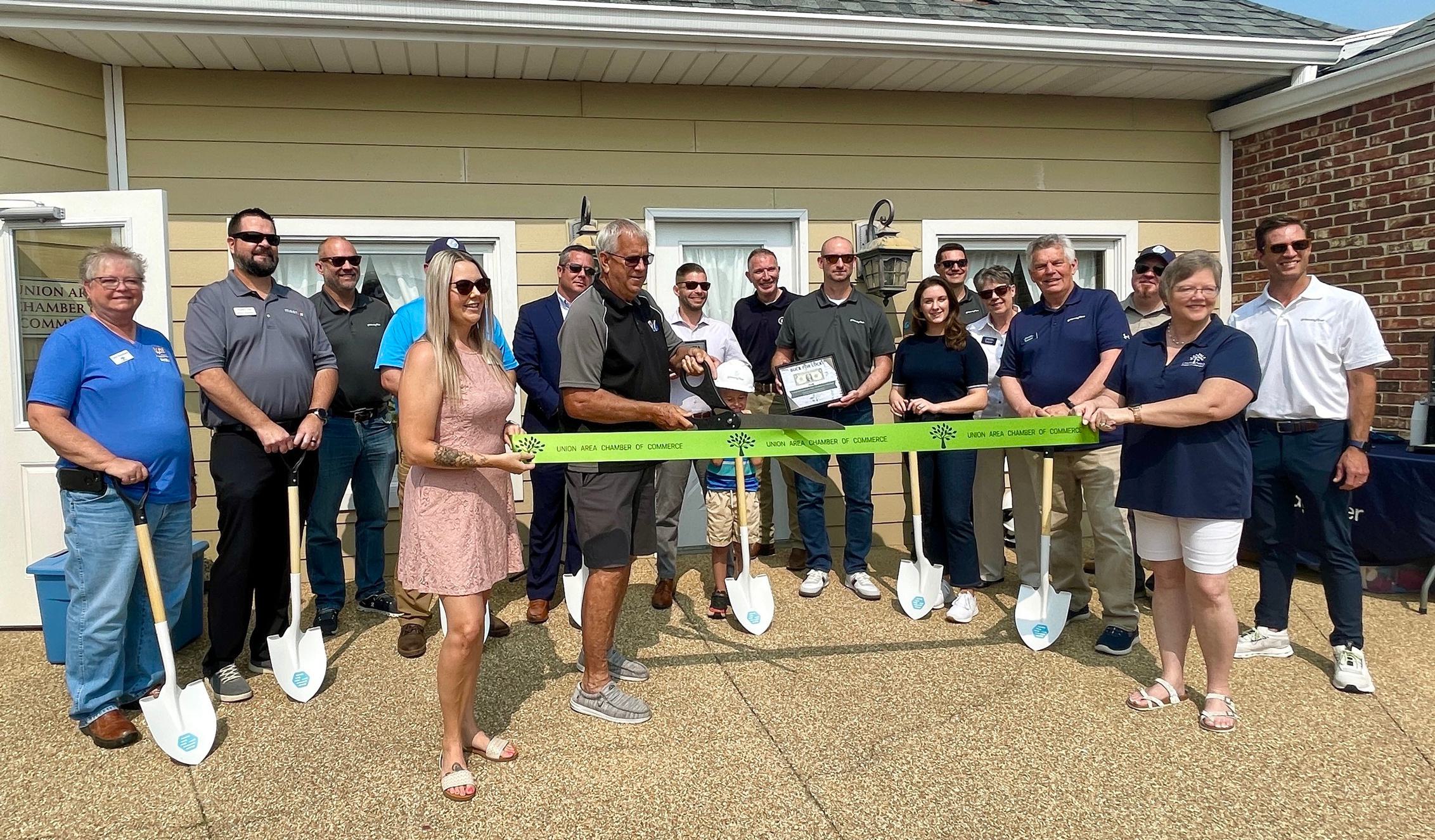 Wright City, MO — Gateway Fiber was joined today by city, county, and state officials as they broke ground and started construction on their new 100% fiber-optic internet service to Union, MO. With this new service, residents and businesses in Union will soon have access to high-speed internet with gigabit speeds.
"We are excited to welcome Gateway Fiber to Union," said Mayor Robert Schmuke. "It's great to provide our community with another broadband internet option to make their home and work lives easier."
Gateway Fiber's expansion to Union is part of the company's ongoing commitment to providing reliable and affordable internet service to underserved areas in Missouri. The company has served customers since 2019 and has built a reputation for providing super-reliable internet, excellent customer service, and competitive pricing.
"At Gateway Fiber, we understand the importance of internet connectivity in today's world and are committed to ensuring our customers have access to the best possible service," said Gateway Fiber CEO Heath Sellenriek. "Union residents and businesses have waited a long time for truly high-speed internet. The wait is finally over."
Gateway Fiber's expansion to Union comes when more people are working from home and need reliable internet to stay connected to their jobs and families. The company's 100% fiber internet service allows customers to stream videos, play online games, and work from home without experiencing slow speeds or buffering.
"Access to reliable, high-speed internet is about much more than streaming your favorite videos," said Missouri state senator Ben Brown from District 26, which includes the Union area. "These days, this connectivity is essential to ensure access to healthcare, educational opportunities, and so much more. This is why I was happy to attend the ribbon cutting ceremony for the new Gateway Fiber facility and welcome them to the city of Union."
Gateway Fiber's internet service is delivered through a fiber optic network, providing faster speeds and more reliable connections than traditional copper cable networks. The fiber network is built with the latest technology, designed to handle the increasing demand for internet connectivity.
Before construction starts, area residents and businesses will receive a postcard and door hanger notifying them of the process. More information about the construction process can be found at GatewayFiber.com/Construction. Interested residents and businesses can order the service now without commitment and at no cost until activated.
"Fiber optic technology is the future of internet connectivity," said Sellenriek. "We are proud to offer our customers the latest technology and provide them with a top-quality internet experience."
Missouri-based Gateway Fiber was founded in 2019 with a mission to positively impact the communities they serve by offering customers a better online experience through fiber optic internet's higher speeds and reliability with flat-rate pricing, no data caps, no contracts, and no installation fees for residential customers.
In addition to the new service in Union, Gateway Fiber currently serves other St. Charles County communities, including Dardenne Prairie, Lake Saint Louis, O'Fallon, St. Peters, and Wentzville. Gateway Fiber's coverage area also extends to Hawk Point, Moscow Mills, Old Monroe, Troy, Union, Warrenton, Washington, Winfield, and Wright City, the company's headquarters.
Community members who have questions about Gateway's plans or want to find out when service will reach their area can contact Gateway at hello@gatewayfiber.com and can sign up for Gateway's high-speed internet services through GatewayFiber.com.