October 6, 2022
Gateway Fiber breaks ground on new internet service to Washington, MO.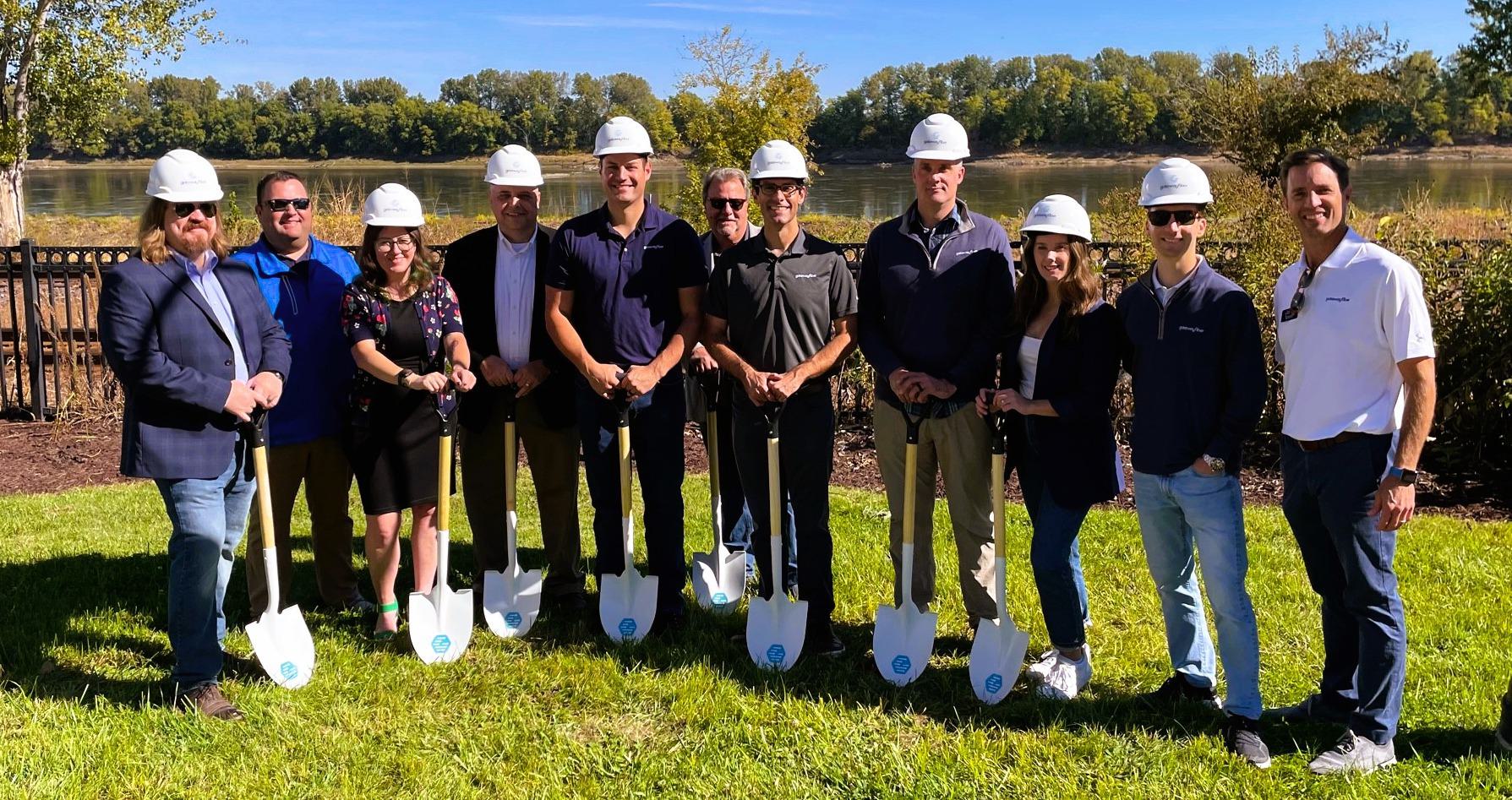 Wright City - Gateway Fiber held a groundbreaking ceremony on October 4 at the historic Washington train station accompanied by Mayor Doug Hagedorn and several other civic leaders to announce the official start of construction for Gateway's high-speed network in Washington, MO. As the area's only locally owned fiber optic internet provider, Gateway offers residents up to 1 Gig of download and upload speeds.
"We are very excited to have Gateway's high-speed internet service available to our residents," said Hagedorn. "With the increase in working from home and the demands that modern life puts on the internet, it's great to see another high-speed provider coming to Washington."
Construction is slated to begin in early October, with the first neighborhoods going online in January. The new fiber network will start east of Highway 47 and south of Highway 100. Plans are underway to expand beyond the initial service area over the next year. Residents will be notified of the construction process through door hangers and yard stakes in each neighborhood. In addition, Gateway will host a town hall on October 26 to answer residents' questions.
"Washington will soon be part of the fastest internet network in eastern Missouri," said Gateway Fiber CEO Heath Sellenriek. "Gateway is grateful for Mayor Hagedorn's leadership and desire to bring modern broadband infrastructure to the residents and businesses of Washington. We look forward to working with the city as our network expands across the community."
Washington residents can visit GatewayFiber.com to learn more and sign up for services. The first 500 customers to sign up will receive three months free. For more information about Gateway's construction process, visit the dedicated construction page on the company's website.
More Franklin County areas are planned beyond Washington, as Gateway is headed next into the Union area and then on to other communities. Residents in Union and outside the initial build area in Washington can place pre-orders now to ensure their place in line when the network expands.
Based in Wright City, Gateway has been investing in the local community with a simplified customer experience of flat rate pricing, local customer service, no contracts, no installation fees, and no data caps. Started in 2019, Gateway's network now covers markets in Lincoln, Warren, and St. Charles counties. The new Washington network will be Gateway's introduction to Franklin County.